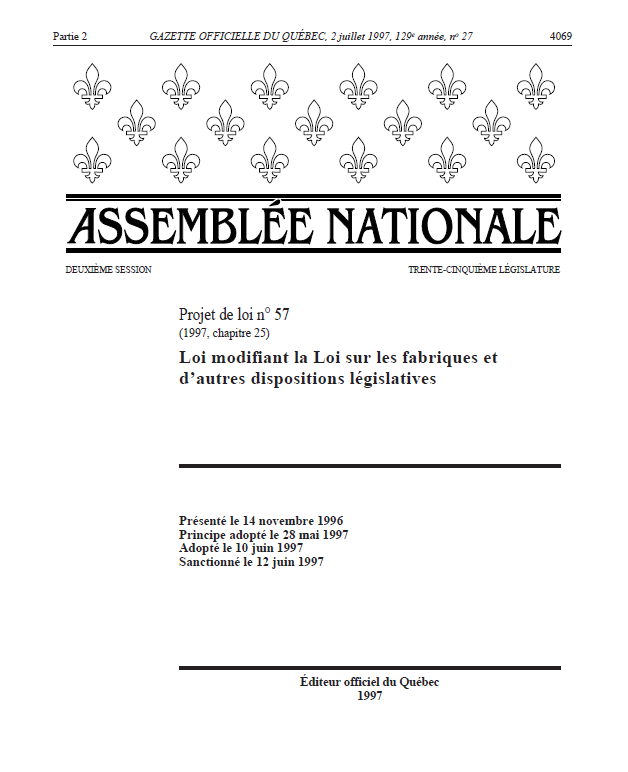 A fabrique is a legal person consisting of the chairman, the pastor and the churchwardens.
In a certain way, it is the Board of Directors of the parish.
By law, a fabrique is an ecclesiastical corporation whose object is to acquire, possess, hold and administer property for the practice of the Roman Catholic religion in the parish or chapelry for which it is constituted.
The churchwardens of the fabrique of a parish shall be six in number.
The churchwardens shall be elected at a meeting of the parishioners. Any parishioner who consents thereto may, at a meeting of parishioners held for such purpose, be nominated for the office of churchwarden upon motion by two parishioners present.
A churchwarden remains eligible for that office but he may never remain in office for more than two full consecutive terms.
The chairman is the person specifically appointed by the bishop to call and preside over, in a parish, the fabrique meeting or the meeting of the parishioners.
The office of chairman or of churchwarden shall be gratuitous.
To consult the Quebec Act respecting fabriques, CLICK HERE.
The fabrique meets in our parish rectory at Rawdon once a month, usually on Monday evening, at 7:00 pm, from August to June.