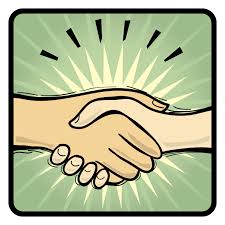 COMMUNITY ORGANISMS
A.A.
Alcoholics Anonymous (AA) is a fellowship of men and women who share their experience, strength and hope in order to solve their common problem and help others to recover from alcoholism. The desire to stop drinking is the only requirement for AA membership.

Meetings are held in the basement of Rawdon Catholic Church (St. Joseph hall - door 4): Thursday at 20 pm at 3759 Queen Street, Rawdon (corner of 6th Avenue).
AFÉAS
AFEAS (Women's Association educational and social action) brings together 10,000 Quebec women of all backgrounds, with diverse talents and interests, who share their talents and concerns. They lead individual and collective reflection on the rights and responsibilities of women and carry out actions for social change.

For more information : Aline Bélisle 450-834-3062
AL-ANON
The Al-Anon Family Groups are a fellowship of relatives and friends of alcoholics who share their experience, strength and hope in order to solve their common problems. We believe alcoholism is a family illness and that changed attitudes can aid recovery.

For informations : 1-888-425-2666
LE CENTRE D'INTERPRÉTATION MULTIETHNIQUE (CIM)
?

Since 1988, there is in Rawdon, a nonprofit organization that reflects the rich history of the town and the varied backgrounds of its residents. The different ethnic groups in the municipality have joined forces to showcase the cultural heritage and traditions of their ancestors. The CIM regularly organizes artistic and thematic exhibitions. The association also organizes musical evenings and friendly and it is a real meeting place of cultures in the Lanaudière region.

For informations : 450-834-3334
KNIGHTS OF COLOMBUS
?

The Knights of Columbus are the largest organization of Catholic men in the world: 1.8 million members across North America, Central America and the Philippines. Last year alone, the units of all levels Knights of Columbus collected and spent over $ 150 million in charity. In addition, members and their families have made more than 68 million hours of volunteer community service. In all, these amounts represent a value of over a billion dollars of volunteer work in a single year. Our four principles of Charity, Unity, Fraternity and Patriotism and all the good works we do are inspired by these four virtues.

Meetings of the Board of Rawdon 7047 Knights of Columbus are held in the basement of the church Rawdon last Monday at 19: 30 pm, September-May

For informations : Jean Francis 450-882-3374
DAUGHTERS OF ISABELLA
The Order of the Daughters of Isabella is one of the largest women's organizations with over 60,000 members in the United States and Canada. It continues to thrive and to build strong links between Catholic women worldwide. Members support the total growth of each of them and encourage the development and progress in all areas of life both spiritual and social, intellectual and charitable favoring an enriching quality of life.

The Order of the Daughters of Isabella is a charitable organization made up of Catholic women inspired by its motto: Unity, Friendship and Charity.

We are united as sisters to remain faithful to the teachings of the Catholic Church to ensure the spiritual welfare of our members and to contribute to the common good of humanity.

By our faith, we are called to serve by working in the vineyard of the Lord.

We are committed to creating and promoting the participation of each, through mutual understanding, charitable activities and friendly contacts.

While struggling to improve the woman the best and most true, we exercise a positive influence in our communities, maintaining a lofty ideal of moral life.

For informations : Monique Beaulieu 450-882-3374
FADOQ
?

FADOQ (Federation of the Golden Age of Quebec) is a provincial organization whose mission is to bring together people 50 and older, to represent the members and to defend their rights with the bodies and improve the quality of life and independence of members through social, self-help and leisure.

For informations : Francine Laramée 450-834-2874
RAWDONNEURS
March of Rawdonneurs wishes to contribute to the betterment of the people by encouraging them to walk in groups and thereby to develop great friendships. The invitation is open to adults of Rawdon and the surrounding area for a hike of about an hour and a half. The gathering is the church's basement Marie-Reine-du-Monde Rawdon, on Tuesdays and Fridays, 9 am to 30, from 6 May to mid-September. The rest of the year, markets are held in the afternoon.

For informations : Diane Kellenny 450-834-3670
RESCOUSSE AMICALE
?

Alternative mental health resource for people aged 18 and over residing in the territory of the MRC Matawinie. Its mission is to bring together people living or who have experienced mental health problems or emotional distress to develop mutual aid.

For informations : 450-834-3151
SAINT-VINCENT-DE-PAUL SOCIETY
?

The Society of St. Vincent de Paul (SSVP) is an international Catholic organization with lay volunteers, men and women. A fundamental principle of our charitable service is person to person contact in a spirit of love, hope, humility, respect and discretion. We assist in all possible ways.

Rawdon: Counter SSVP - Conference Marie-Reine-du-Monde

Open: Mondays (closed from July to mid-August) from noon to 3:00 p.m.at 3763 Queen Street, Rawdon

Call the church basement: 450-834-4444 (not answering machine).

St. Vincent de Paul Rawdon enjoys the dedication of more than forty volunteers.

An important annual activities of the Saint Vincent de Paul of Rawdon is "Food Drive" where are collected food, gifts and money to help needy households, especially in the holiday season (Christmas baskets).

FOR EMERGENCY: 450-755-7753
(Monday 450-834-4444)

The Saint Vincent de Paul Society was founded in Paris in 1833 par some students, Frederic Ozanam being one of those.
SHAMROCK SOCIETY
?

The Shamrock Society is committed to the sustainability of the mind and of Irish heritage in our parish and our community.

The Shamrock Society organizes a dinner ($ 20) to the menu and Irish tunes around Christmas (Sunday, December 7, 2014) and around St. Patrick's Day (Sunday, March 15, 2015) at 17 am in the basement of our church (3759 Queen Street, Rawdon).

Through its activities, the Shamrock Society generously supports our Catholic parish.

For informations : Pat Conroy 450-834-3601
Jeannie Neveu 450-834-3873
SERVICES À LA COMMUNAUTÉ DU ROUSSEAU
Home help services, including housekeeping, meal preparation and assistance for errands. SCR inc. also offer respite services, presence and stimulation for caregivers who care for their relatives. Finally, our staff is trained and qualified to assist people with loss of autonomy and we direct our efforts to improve the daily lives of our customers.

For informations : 450-834-1160
LE JARDIN D'ÉTOILES
Day care center for the disabled, Le jardin d'Étoiles, is a resource for adults with severe disabilities in the Lanaudière region. This center offers a living space offering challenging and rewarding experiences.

For informations : 450-834-3070 ext. 1027
LA MAISON DE PARENTS DE MATAWINIE OUEST
La Maison de Parents de Matawinie Ouest is a community organization that offers activities and services such as coffee meetings, respite care, thematic meetings, parent-child workshops, checking car seats, collective kitchens, support for low-income families, family celebrations, field trips, etc.

Our mission is to break the isolation of parents and promote the socialization of preschool children and their parents.

For informations : 450-834-5179
LA RELEVE
LA RELEVE is for young people aged 14 to 17, who want to live a personal and spiritual journey. A Candidate is sponsored in the Movement by another teen.
You'll live a weekend where you'll experiment a triple encounter:
1- Yourself 2- Others 3- God
It is a Catholic movement, that is approved by the Bishop of Joliette, the Most Reverend Raymond Poisson.
Information: Isabelle Gauthier 450-834-3835.